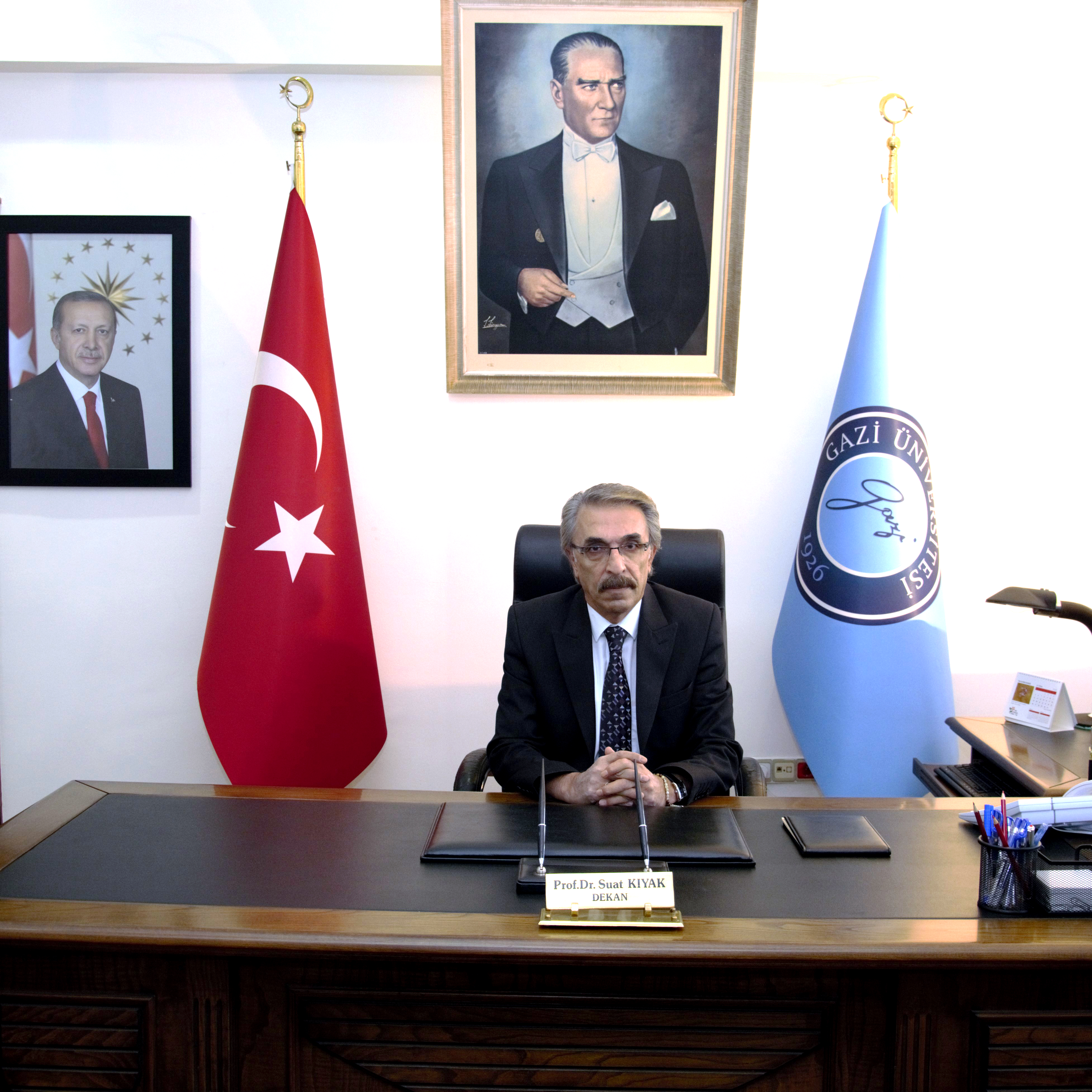 Dear Gazi University Science Faculty Students,
In 1982, Gazi University was established as the Faculty of Science and Letters , with the law on the adoption of the Decree Law No. 41 on the Organization of Higher Education Institutions numbered 2809 .
With the Council of Ministers Decision dated 11 February 2011 and numbered 2010/1371, the name of the Faculty was changed to Faculty of Science .
Our faculty, since its establishment in 1982; It provides education and training in undergraduate and graduate programs in Biology, Physics, Statistics, Chemistry and Mathematics departments.
Mission of our faculty; To raise future generations who have adopted scientific principles, comprehend the universality of knowledge, have developed analytical thinking skills with a university perspective, and aim to contribute to themselves, their families, nation and country.
As Gazi University Faculty of Science, our effort is to be creative, open to developments and following, innovative, able to team up with its stakeholders, and not compromising ethical values; To raise qualified individuals who can perceive the universe, the world, its contents and events with a scientific perspective, have acquired intellectual thinking skills, and have scientific knowledge that can contribute to our civilization and humanity.
It is one of our goals to improve our students' ability to apply and transfer the knowledge, skills and experiences they have acquired during their undergraduate education to their business life and environment.
We would like you to graduate as individuals who can integrate basic sciences and applied fields with the equipment you will have, and who have the horizons to participate in interdisciplinary studies.
During your education in our faculty, we strive to add universal values ​​to you. With the quality education you will receive in this framework, we wish to see you as preferred individuals in the business world or academic field.
Our academic and administrative staff do their best to prepare you for our future, both in education and training and in social and cultural activities throughout your university life.
Finally; In addition to the education you will receive, your participation in social and cultural activities both in our university and in our faculty and taking active roles will also contribute to your personal development and career planning.
You young people are precious and important to us, our future will be shaped by you. May your luck be clear and your mind clear, I wish you all a successful education and business life, and offer my most sincere love.
Prof. Dr. Suat KIYAK
Dean of the Faculty of Science